Hi all,
I just received my V3 and upon starting up process I have a few questions.
Do you enter the ID when RID question comes up? And why or what is the main reason for enter or not enter the ID?
Also the latest FW update will make it compatible with RID complaint so did you update or just leave it alone.
I also heard the question when you registered the V3 with FAA in the US, some suggested that once the RID question comes up, just ignore it (enter no ID).
Did you do that (in the US)?
P.S. Yes I read this post:
RID
Thanks,
-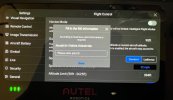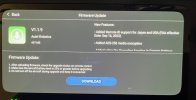 Last edited: