Joined

Jan 30, 2023
Messages

8
Reaction score

4
Age

53
NOTE: If this problem cannot be solved, I will pursue a Qui Tam petition in the United States Federal Court, Southern District of Texas, citing the False Claims Act (FCA), 31 U.S.C. §§ 3729 – 3733, and Texas Title 2, Chapter 17, and the Texas Deceptive Trade Practices Act. Jurisdiction will be based on Diversity of location and Subject Matter since this involves the False Claims Act. If I seek remedy in court, I pursue a class status. That said, Autel should consider how many Autel EVO drones have been sold to Texas Parks and Wildlife alone and thus will involve the Texas Attorney General's Office.
Also, note that Cody McCormick and Drone Nerds have performed as expected and that no conflict exists between myself, my company and Mr. McCormick or Drone Nerds.
This post is a request from myself to Autel Robotics to deliver the product which I purchased and supply to my company, the Enterprise Level Documentation of its product, Autel EVO II, Dual 640T, version 3,
(The Drone or Drone), and cease all false advertising. I have already requested assistance via emails and telephone calls directly with Autel Robotics and via the distributor where I purchased the product.
My name is Tom Olson. I am the owner and chief pilot for Lone Star ISR. This is a new company working in the public safety and biology management space.
I chose Autel Robotics product based on: 1. Its advertisements (website); 2. Its retailers that the Drone purchased is an enterprise grade product; 3. That it installed the American made Teledyne FLIR Boson Core; 4. The features of its live deck product; 5. That it was not a geofenced product; and 5. The Drone's price.
Autel has marketed its products to commercial and governmental consumers using false representations and without supplying the documentation necessary to operate this product.
What are Autel Robotics' False Representations.
The Drone was built in Washington and equipped with a FLIR Boson Core camera installed.
The Drone can works in ranges of "15 km", "9+ Miles", and "9.3miles (15km) Maximum Transmission Range".
The Drone was an Enterprise grade product.
The Drone has a 42-minute flight time.
Where are the False Representations Regarding the Camera Found?
See the following URLs: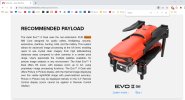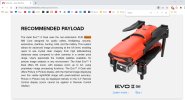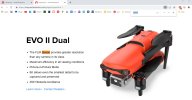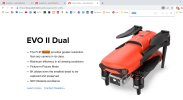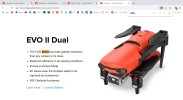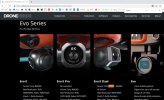 What Camera is Installed if not a Teledyne FLIR Boson Core?
On February 1, 2023, I emailed my sales representative, Cody McCormick, at Drone Nerds after seeing this video on YouTube:
while I was desperately trying to find documentation on the operations of the thermal camera. On the following day, Cody replied back to me, "Tom, Confirmed yours is not a FLIR thermal core.". After deep digging, I have learned this is probably a thermal core manufactured by iRay, and IS NOT AN AMERICAN-BUILT THERMAL CAMERA, but actually made in China. See the following URL:
Where is the False Advertising Regarding the Distance?
The false statements about distance are found at the URL below where it states the drone is capable of operating at distances of "15 km", "9+ Miles", and "9.3miles".
Home / FAQs / Enterprise Products / EVO II Dual 640T
", under the subsection titled "
Remote Controller
", it reads: "
Under the FCC standard, the maximum image transmission distance is 9km; under the CE standard, the maximum image transmission distance is 5 km.
". This conflicting statement is located at the following URL: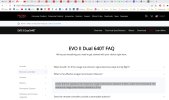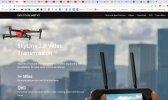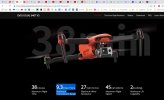 What does it mean to be an Enterprise Product?
"Enterprise-grade" describes products that integrate into an infrastructure with a minimum of complexity and offer transparent proxy support –
See
Gartner
. An Enterprise product provides: 1. Integration with other applications; 2. Lifetime Control; 3. Support the integration and use of enterprise-grade products at all stages of implementation and use; 4. Productivity tools like file-sharing or cloud connectivity; 5. Scalability to handle growth; 6. Deployability in multiple use cases;
The Drone purchased does not integrate with any other enterprise applications. The Autel Explorer sold to me is a closed software system without an application program interface (API), with a closed android operating system, unable to import KML files located in the cloud and unable to install 3rd-party software applications into the Smart Controller operating system. Professionally, as a Enterprise Software Architect, I have created a Developer Account at
道通开发者平台
and have been unable to create an application or even download the SDK.
Where is the False Advertising Regarding the Flight Time?
At the following URL, it reads: "42 Minutes of Flight Time Large propellers and revised flight algorithms provide the longest flight time in its category." At no time has this Drone been able to hover for more than 36 minutes in zero winds at an altitude of 10' AGL (65' MSL) at a temperature of 68 degrees.
Documentation Deficiencies
All of the problems above were discovered while trying to obtain documentation on the thermal camera's operation. Autel has failed to produce any documentation on the operation of its installed camera technology or the mission planning software. On January 31, 2023, I asked Autel Support via email for the documentation on the technical operations of the product. Additionally, I asked my sales representative to gain access to the documentation on the thermal camera's operations and inquired to precisely what thermal camera was installed with the Drone I purchased if not manufactured by Teledyne FLIR. At this time, I only know this is not a FLIR Boson Core installed in the unit I purchased after relying on the representations made by Autel that it is was manufactured by Teledyne FLIR.
I have signed up to access the Autel Training website; when I have logged in, there is no training materials available to view at the following URL:
EVO II
Dual 640T V3 User Manual-EN that was published on November 10, 2022. Therein, this document
CONTAINS NO REFERENCE TO THE THERMAL CAMERA'S OPERATION
and on page 30 reads: "
HDMI port: Outputs image transmission signals.
", whereas the remote control HDMI Port outputs a mirror signal of the Smart Controller. This documentation is found at this URL:
Detail Enhancement
Image Mode
Noise Reduction (self-explanatory)
Gain Mode
Thermal Imaging Emissivity (how far is this effective?, how much drain does this place on the battery)
Temperature Warning?
High and Low Temp threshold settings??
Isotherm
High and Low or Human Search? What are those values??
Overexposure warnings?
DeFog? (What are we defogging? Data received or are we defogging the camera lens?)
ROI???
Legal Liability Upon ALL Commercial Consumers. Why this is important?
All of Autel Robotics commercial consumers should be demanding that Autel produce proper documentation due to the civil liability which they may be subject to in a court of law.
For example, if an engineering company uses thermography data derived from an Autel Robotics Drone, which you have flown, you may be called into court to testify to the capabilities of the Drone which you used to collect that data. A prosecuting attorney will ask you how you received your training and what documentation you have which you used to support your findings. What will your answer be? You may find the liability becomes shifted to you, the operator, if you did not follow the manufacture's published guidelines… or worse, you made up the guidelines because you did not have the documentation.
In an another scenario, if you worked on a Search and Rescue operation that became a criminal investigation, the defense attorney has the right to question your effectiveness in using Autel Robotics product. If the Search and Rescue effort becomes a kidnapping case, the chain of evidence matters.
These are the reasons this post is important.
​
The Purpose of this Post. What am I seeking?
Since I cannot directly or indirectly reach anyone at Autel, I am hoping that someone from Autel will see this post here. My desire is that I receive the product that I purchased and all associated documentation.
If this does not happen, I will return the Drone to the seller and buy another product. If that does not happen, I will seek remedy in court.
Tom Olson
281-236-2506
[email protected]