Deleted member 6303
Guest
Flew a roof inspection today without the explorer app - all went without issue, Once I landed, I decided it would be smart to verify all of my roof photos. Once I hooked up my iPhone 11 with app and rebooted all the images were displayed and then the screen went blank. It was as if the camera wasn't connected anymore. Re-booted 3 times and it came back on, flew 12 foot and shut down, rebooted and issue was back with no video or camera capability in either the App mode or without the app. Also uninstall and re install the app 3 times.
Reperformed all updates, Gimbal, Compass, IMU etc. and it kept going from working to not working.
New to Autel and just left DJI, want to have faith in Autel but pretty disgusted at this point. Updates would only go Manually, Settings dont hold and just little issues all over the place. EXP Settings and sensitivity keep changing values, Gimbal tilt percent doesn't hold. Calling Autel tomorrow, Any help in the meantime is appreciated. as I am flying another roof and dont want to release contract due to drone down. Lost a boatload on DJI with Geo Fence see that attachment,
All firmware seems to be installed. Video is now intermittent and blotchy - see photos please.
This why I came over to Autel - Had all flight approval and no take off - Thanks DJI - Hello Autel
DJI Drones – Phantom 4 Advanced – (But it includes all models) Geofencing
One thing many users will appreciate with the Autel EVO products is the lack of geofencing, a feature found on DJI drones that prevents them from flying in restricted areas.
While considered a safety feature, it can create a major inconvenience for a pilot who has secured permission to fly in, for example, busy commercial airspace only to find the drone will not take off due to a glitch.
Permissions occasionally malfunction on DJI drones, preventing the drone from taking off. You will not have that problem with the EVO II.
Approved by Air Map Class D Approved for 150 AGL Area Description Submitted-Approved
DJI Denied Take Off, DJI is NOT compatible with Air Map.
DJI needs 3-day prior Notice and even then, they still did not implement my flight.
DJI is irresponsible and takes too long and still does not implement.
Address flown was 17701 Pine Needle Terrace, Boca Raton, FL 33487 – AIR MAP APPROVED # ARMEUKD61SS0 – 150 AGL
This is not the only case; I have had 5 already in a 4-week time frame.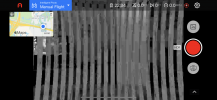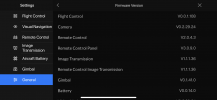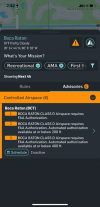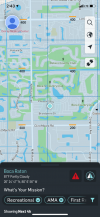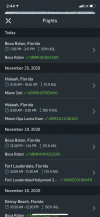 Last edited by a moderator: